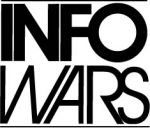 or just gigantic dicks? Resent documents reveal the DHS bid for 7,000 AR-15s, dubbed "Personal Defense Weapons".
So if  "assault rifles" only belong in the hands of soldiers on battlefields, and Homeland Security patrols America's borders and cities, does that make our country a war zone? Read on:
 DHS buys 7000 full-auto assault rifles, calls them 'personal defense weapons' Alex Jones' Infowars: There's a war on for your mind!